Sneak Broccoli into Your Fussy-Eater's Meal With these Clever Recipes
As a parents, you must be familiar with the constant battle of getting your little ones to eat their broccoli. For reasons unbeknownst to a broccoli lover like me, toddlers and kids seem to be born harboring a loathing towards this extremely nutritious cruciferous vegetable. As a parent, there's only one thing left to do: Learn how to sneak broccoli into meals without your picky eater finding out. If you are wondering why parents are so adamant on feeding their kids this particular vegetable, it is because broccoli is an all-star vegetable due to its fiber content, as well as rich reserves of vitamins A and K needed to support vitamin D metabolism. Not to mention, Broccoli is rich in phytonutrients which gives it its detoxifying ability. So yes, eating broccoli is kind of a big deal, especially for infants transitioning into toddlers. Here. Let me confide into 10 creative ways I incorporate this veggie into my kid's meal and make it a family favorite.
Broccoli Sweet Potato Cakes
These colorful savory cakes are quick to fix and can be made ahead and reheated in the oven. All I do is to combine1 pound of broccoli with 2 pounds of sweet potatoes, 1 onion and water in a large pot and let it cook covered for about 20 minutes. Drain the vegetables and mash them together using a vegetable masher. Season with salt, pepper, and thyme and make patties. Heat olive oil and cook the patties for 5 to 6 minutes on each side, until crisp and firm. Serve hot with a sour cream dip.
Broccoli Cheese Muffins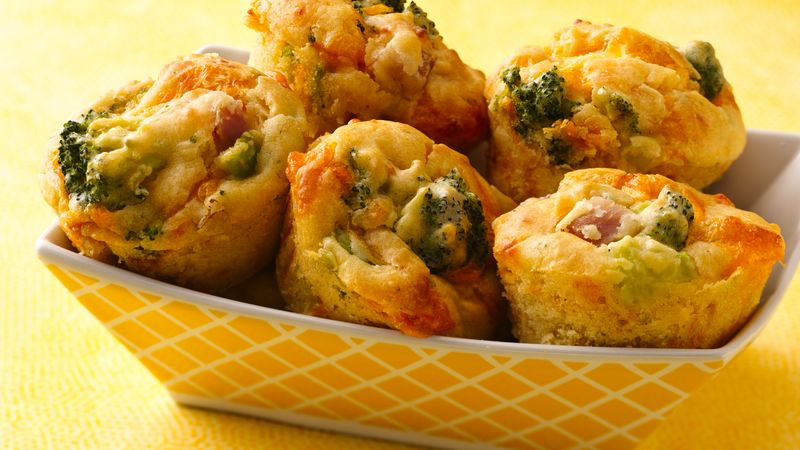 If you are looking for something a little different to highlight broccoli, this is one of my favorite snack recipes, and trust me, your kids will never be able to suspect any foul play.
In a medium bowl, whisk together 3/4 cup + 2 tablespoons all-purpose flour, 1/2 cup oats, 1 teaspoon baking powder and salt until well combined. In another bowl, whisk together one egg, 1/4 cup + 2 tbsp. milk, 2 tbsp. olive oil, 1-1/2 tsp. sugar and 1 tsp. Dijon mustard until well combined. Add 1/4 cup chopped scallions, 1/2 cup coarsely grated reduced-fat cheese, and 1 cup finely chopped broccoli (blanched and cooled down to room temperature) to this egg and milk mixture. Fold in the flour mixture and mix gently. Divide the batter into 6 lined muffin cups and bake at 400F for 18-22 minutes.
Broccoli Mac n Cheese
Stuck in a dinner rut? Who doesn't love mac and cheese, but do you know that mac and cheese can be made quite healthy. Whip up this nutritious, Broccoli rich spread that your kids will absolutely love. Start by boiling 8 oz. of elbow macaroni in salted water until al-dente. Strain, rinse, and set aside. Blanch 2 cups of finely chopped broccoli and rinse. Add 2 tablespoons butter and an egg yolk to a pan and stir vigorously until well-combined. Stir in 1 can (12 oz) evaporated milk, 8 oz shredded sharp cheddar cheese and 2 teaspoons Dijon mustard. Keep stirring until the sauce has thickened to the desired consistency and no lumps remain. Add the boiled pasta and shredded broccoli to the sauce and toss around until well combined. Season with salt and pepper.
Broccoli Tots
Broccoli tots are becoming quite a popular snack among kids, and they are quite easy to whip up at home as well. Soft on the inside and crispy on the outside, they are a favorite at our home. To make your own broccoli tots, simply preheat the oven to 375F and line a baking sheet with parchment paper. Blanch 1 cup of chopped broccoli florets and allow them to cool. Add the partially cooked broccoli, 1 cup boiled short grain brown rice, ½ cup shredded mozzarella cheese, 1 tablespoon grated Parmesan, 2 eggs, and ¼ cup flavored breadcrumbs to the bowl of a food processor. Season with Italian seasoning and pepper and chop until well combined. You can add more breadcrumbs if the batter seems runny. Shape into tots and either shallow fry or bake for 25-27 minutes.
Easy Mashed Potatoes With Broccoli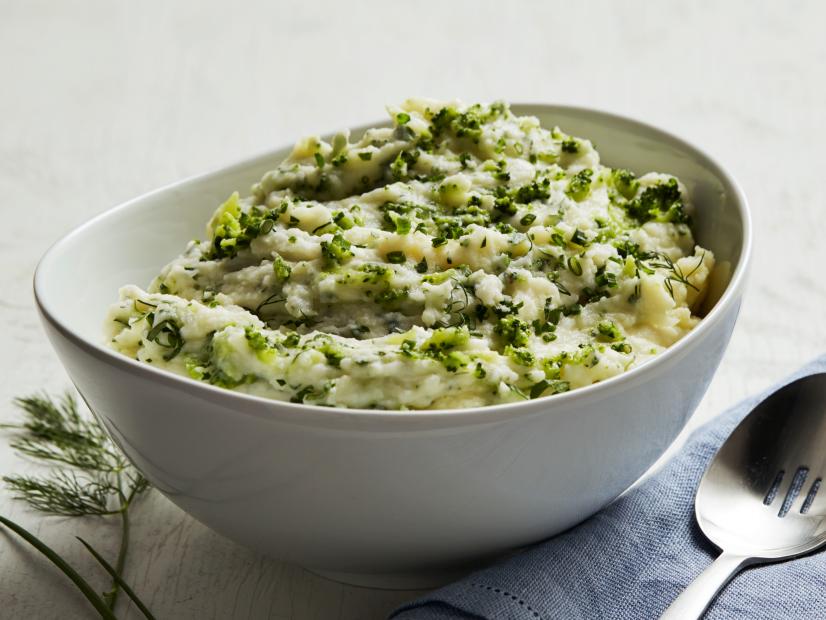 Mashed potatoes are the ultimate comfort foods but let's try to take them up a notch on the health spectrum. This creamy, filling, and flavorful recipe will be a winner at your home. Boil water in a covered pan and boil 4 medium Yukon Gold potatoes, chopped into 1/2-inch pieces, until tender. Add 1 large finely chopped head of broccoli and let it simmer for another 3 minutes. Make sure the vegetable don't become over-cooked or mushy. Drain, and toss in butter and season with salt and pepper. Mash with a potato masher until a smooth mixture is attained. If you want to make it creamier, you can add a little milk or broth.