Losing weight and keeping it off is the most frustrating and hardest job. Several diet plans promise to shed unwanted pounds, but many of these diet regimens failed in the long run. Although maintaining an ideal weight seems a challenging task for many. The key to reaching a healthy body weight is to follow healthy eating habits, make lifestyle changes, and stay away from stress.
If you have tried different diet types, cut calories, and deprive yourself of foods, but still can't get a slimmer waist and tone body. Now is the time to give Modere Trim a try. Modere Trim is a weight management product designed for men and women to help them achieve a healthy body weight, improve muscle mass, and stay fit.
Let's discover how Modere Trim can help you lose weight and maintain your weight loss. How does it work, its miraculous ingredients, Modere Trim reviews, its side effects, and how to use Modere Trim?
Modere Trim – A Weight Loss and Antiaging Product
Modere Trim is a weight management product that can promote fat loss, improve muscle tone, and restore youthful skin. Yes, this amazing product not only helps you lose weight but also produces anti-aging effects by resorting to youthful-looking skin. Modere Trim is formulated with two really effective and well-researched technologies that can transform your body. CLA increases fat reduction, and collage/HA Matrix technology can tone your body and promotes younger-looking skin and flexible joints.
The plant derived CLA (conjugated linoleic acid) is a miraculous ingredient that can prevent your body from depositing fat by increasing metabolism, blocking fat transport from the bloodstream into fat cells.
The multi-patented collagen/HA matrix technology increases collagen and HA (hyaluronic acid) levels to help you achieve younger-looking skin, increase muscle fitness, and strengthen joints.
Modere Trim is different from other weight loss products; it doesn't contain weight loss pills; rather, it comes in the liquid form you can take by the spoon. By removing fat deposits and supporting firm muscles, Modere Trim can offer an incredible body transformation experience that you will definitely love.
Modere Trim Flavors
The liquid fat-burning and anti-aging product appears in four delicious flavors.
1. Lime
2. Chocolate
3. Vanilla
4. Coconut-lime
Why Should You Use Modere Trim?
Modere Trim is a combination of two important ingredients that can produce positive effects on your weight by increasing fat cells metabolism and keeping your skin fresh and muscle resilient. Here is a list of Modere Trim benefits:
Increases fat metabolism
Decreases fat storage at the cellular level
Breakdown of fat cells
Tone your muscles
Helps you achieve younger-looking skin
Improves joints and muscle health
Promotes connective tissue health
Good for hair, nails, gums, and eyes
How Does Modere Trim Work?
Modere Trim is formulated with two miraculous technologies, CLA and collagen/HA matrix. CLA is claimed to have the ability to increase the fat breakdown process by increasing fat metabolism. It produces weight loss effects by preventing fat transportation from the bloodstream and into the fat cells. The collagen/HA matrix technology increases hyaluronic acid and collagen production that helps your skin restore its youthful form. Modere Trim also supports joint muscles and improves muscle health.
Ingredient Profile of Modere Trim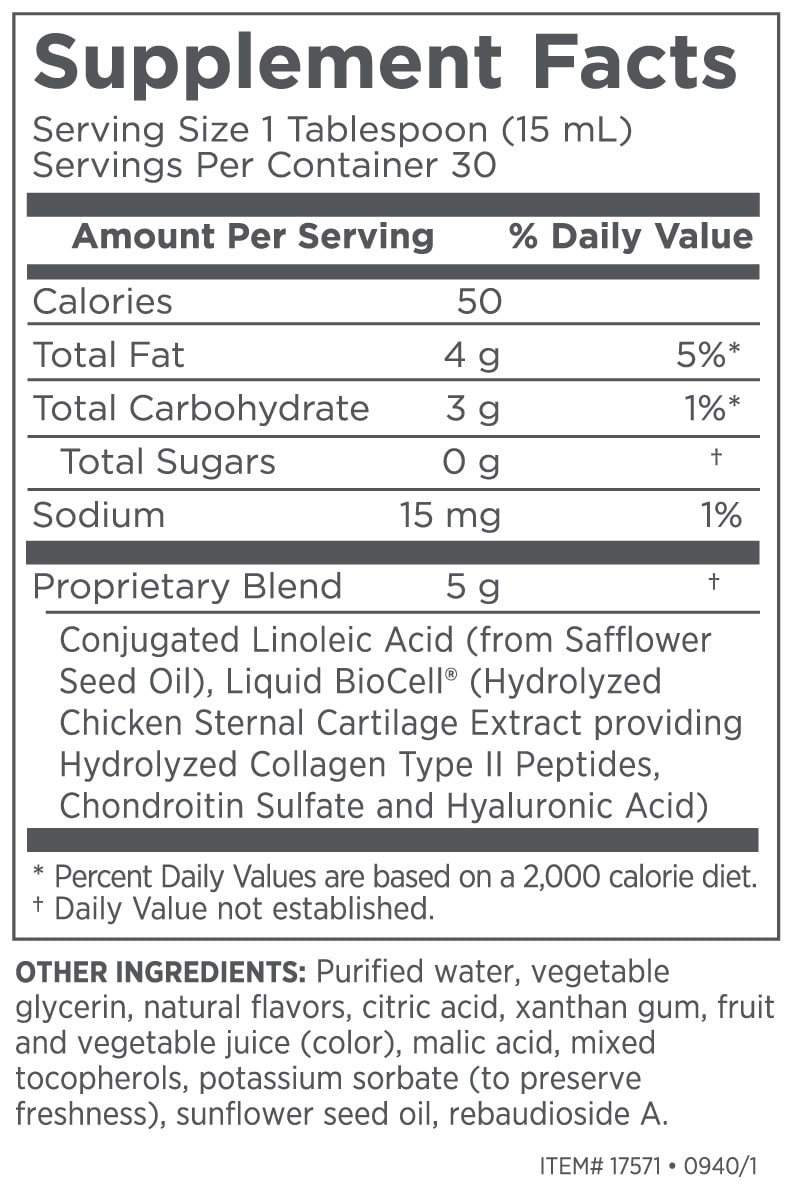 Modere Trim comprises two main ingredients conjugated linoleic acid and liquid BioCell, and other supporting ingredients.
CLA
Conjugated linoleic acid is a plant-derived compound that can increase fat loss. This is why CLA is considered one of the most effective weight loss tools for overweight and obese people who want to lose body fat without sacrificing muscle mass. Because of this amazing effect, CLA is used in many dietary products to improve athletic performance.  It has the potential to reduce body fat by improving your overall body composition. CLA can also boost energy expenditure by increasing metabolism that will eventually burn more calories.
Liquid BioCell
Liquid BioCell is a clinically proven nutraceutical ingredient that is famous for its anti-aging effects. It supports joint and muscle health and is good for your hair, nails, and eyes. It is a secret ingredient of Modere Trim that makes it one of the best anti-aging products which promote smooth, fresh, and youthful skin. One of the best parts of liquid BioCell collagen is that it can easily be absorbed into the bloodstream, producing rapid results without undergoing the typical digestive steps.
Liquid BioCell improves joint mobility and lubrication by reducing joint pain. It increases the production of cartilage and connective tissues, which will eventually increase skin tightness and elasticity. By increasing the skin's collagen production, it can promote hair, nails, and eyes health.
Liquid BioCell is a combination of some amazing ingredients, including hyaluronic acid, hydrolyzed collagen type ii, and chondroitin sulfate.
Supporting Ingredients
Tocopherols
Tocopherols are chemicals that belong to the Vitamin E family that can neutralize free radicals. The antioxidant properties of tocopherols make it one of the best anti-inflammatory ingredients that can help prevent or slow down aging and reduce the risk of chronic disorders such as cancer. Tocopherols are good for your brain health, improve cardiovascular health, prevent and osteoporosis-related bone loss, promote gastrointestinal health, and help the skin look radiant and youthful.
Modere Trim Recommended Dosage
The recommended dosage of Modere Trim is one tablespoon (15ml) per day. It is important to note that taking Modere Trim before eating a meal can produce significant effects. You can take Modere Trim, preferably in the morning or at any time of the day. Anyone suffering from health problems is advised to check with a healthcare provider before adding Modere Trim to your weight loss regimen. Women who are pregnant, breastfeeding, or planning a baby are advised to get a doctor's approval before using it.
Potassium Sorbate
Potassium Sorbate is a chemical additive that is synthesized from sorbic acid and potassium hydroxide. It is a popular preservative that is one of the safest food additives as it can easily pass through your system. It doesn't accumulate in your body.
Sunflower Seed Oil
Sunflower seed oil is made up of a number of useful compounds, including oleic acid, vitamin E, sesame, and linoleic acid. As it contains Vitamin E, which is the famous antioxidant that can protect your skin from free radical damage and prevent premature aging and wrinkle formation. Linoleic acid is good for maintaining the natural barrier of the skin, which increases its ability to retain its natural moisture.
Side Effects of Modere Trim
Modere Trim contains safe ingredients that are naturally synthesized in the body and dietary products. There are no known Modere Trim side effects. However, in some people, it may cause nausea, fatigue, and an upset stomach. Modere Trim includes hydrolyzed chicken sternal cartilage extract, so if you are allergic to chicken, it is advised to avoid consuming Modere Trim.
Modere Trim Reviews
Modere Trim is an effective weight loss and anti-aging product that people use to lose extra pounds and follow a healthy diet plan and exercise routine. Many Modere Trim reviews show that people find it easier to consume this product as it is available in liquid form. It is because for many people, swallowing large weight loss pills is a difficult task.
Keep in mind that everybody is different. One product that works well and helps you achieve your weight loss goals doesn't mean it may work for others. Some people found Modere Trim helpful while others say it doesn't work, and some didn't like the taste.
Let's have a look at some negative reviews.
Modere Trim – A Brief Recap
Modere Trim is a collagen-based weight management and anti-aging supplement that contains CLA and liquid BioCell collagen. This product can significantly transform your body by reducing fat storage by preventing fat cell formation. Modere Trim is mainly focused on increasing your metabolism, improving muscle mass, and reducing fat storage. Its collagen/HA matrix technology increases collagen production, which is good for your skin, hair, and nails. It also increases joint flexibility and muscle fitness.
If you want to achieve youthful skin and a slimmer body, try Modere Trim.