Supercharge Your Morning with These Healthy Keto Diet Breakfast Ideas
Breakfast is one of the most important meals of the day as it gives you the energy your body needs to stay active and productive. It boosts your metabolism, helps you burn more calories, and keep you active all day long.
Starting your day with a healthy and satisfying breakfast is a healthy approach to keep your appetite in check and stay active the rest of the day. You might think that a muffin, donuts, and a cup of coffee are enough for your breakfast. Be choosy when it comes to making food choices to start your day.
If you are following a keto diet, the best weight loss plan that encourages healthy fat intake and cut down on carbs, it is possibly the most difficult task to come up with keto breakfast ideas. Don't worry, if you are not allowed to eat donuts, toast, pastries, pasta, bagels, you still have better and healthier options, including meat, eggs, heart-healthy oils.
Here are some healthy and creative keto breakfast ideas to power up your morning, keep your carbs in check and make you feel more energized.
Let's check them out.
Taco Breakfast Skillet
This keto breakfast recipe is a healthier option to start your day that is packed with protein, minerals, and vitamins. It is a quick, easy, and delicious low-carb meal for keto dieters to satisfy their taste buds and nutritional needs of the body. You need ground beef, taco seasoning, veggies, shredded sharp cheddar cheese, black olives, salsa, jalapenos, and avocado to make this flavorful breakfast.
Keto Sausage Breakfast Sandwich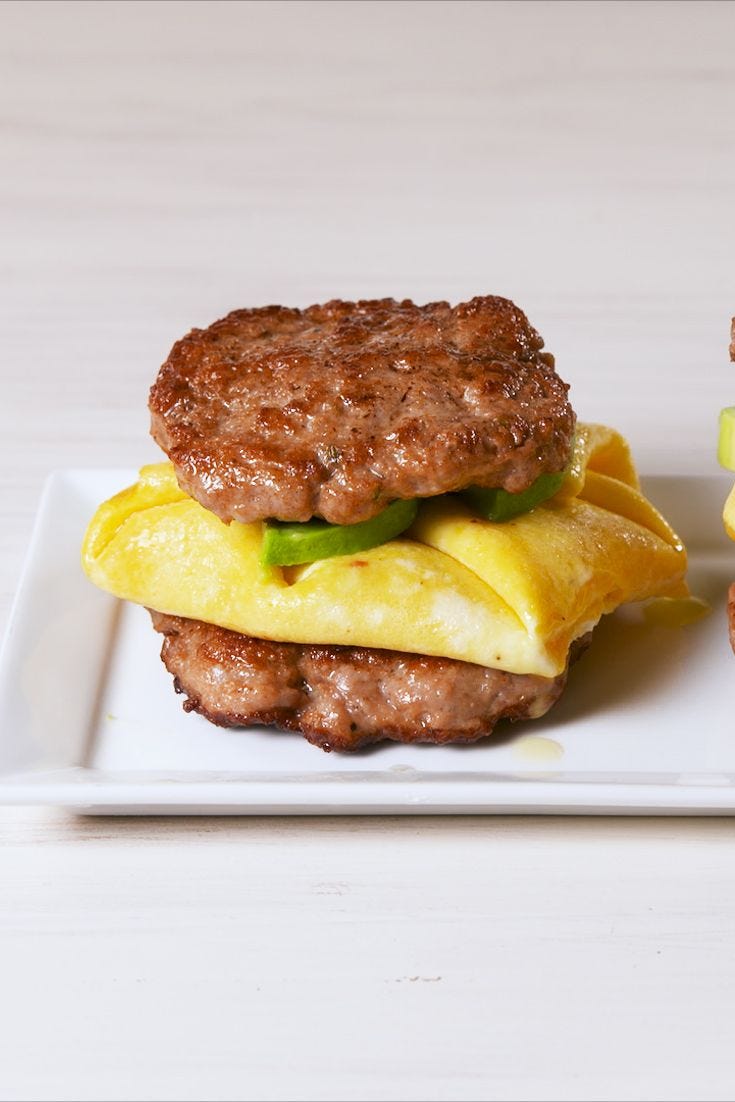 The best part of this keto breakfast recipe is that you don't need bread to make this sandwich. Make a deliciously creamy and cheesy omelet and place it in between two sausage patties. Your keto sausage sandwich is ready to eat.
Cauliflower Bread with Crispy Bacon, Poached Eggs & Avocado 
A healthy and tasty meal for keto dieters to start their day. You need grated cauliflower, roasted carrots, spinach, bacon, eggs, avocado, coconut flour, spring onion, psyllium husk, and garlic powder to make this keto breakfast recipe.
Cabbage Hash Browns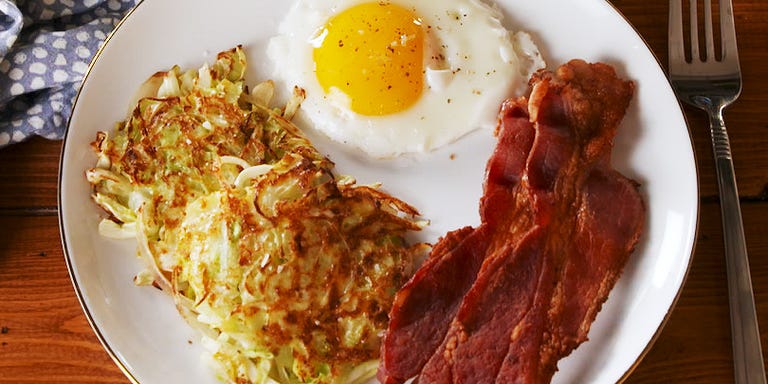 These hash browns taste extremely good; you should give it a try. Whisk together eggs, garlic powder, black pepper, shredded cabbage, and onion. Fry it until golden brown.
Pulled Pork Hash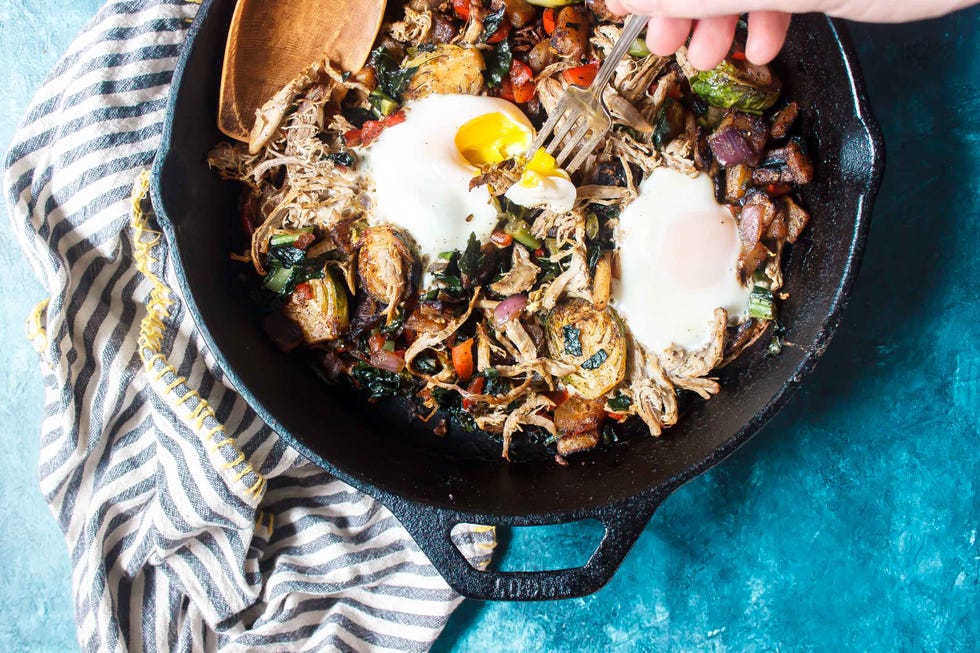 Hash consists of chopped meat and potatoes, topped with an egg. It is a great breakfast option for keto dieters that is highly nutritious and packed and protein.
Keto Chocolate Cake Donuts
If you want something sweet for breakfast, give these chocolaty donuts a try to satisfy your sweet tooth. These low carb chocolate donuts are made with coconut flour and dipped in a sugar-free chocolate glaze. Whisk together the coconut flour, swerve sweetener, cocoa powder, baking powder, eggs, butter, and vanilla extract and pour the batter into the donut pan. Bake them for 20 minutes and enjoy gluten-free, keto donuts with a sugar-free chocolate glaze.
Cinnamon Roll Knots
It is a creative and super easy keto breakfast recipe that can fill up your energy tank. Creating the dough for cinnamon rolls is very easy,
Corned Beef and Radish Hash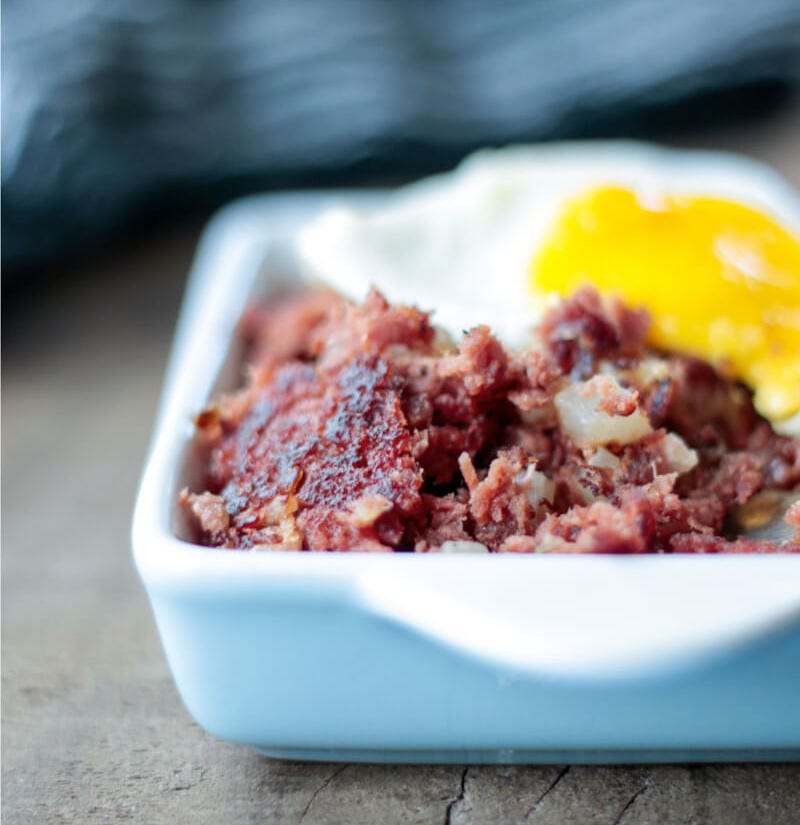 Try this keto-friendly, nutrient-rich breakfast recipe that can fuel your energy tank. You need diced radishes, chopped corned beef, chopped onion, beef broth, olive oil, black pepper, and dried oregano. Sauté the onions and radishes on medium heat, add salt, pepper, oregano, garlic powder, corned beef and stir well until the mixture is crisp and brown.
Keto Pancakes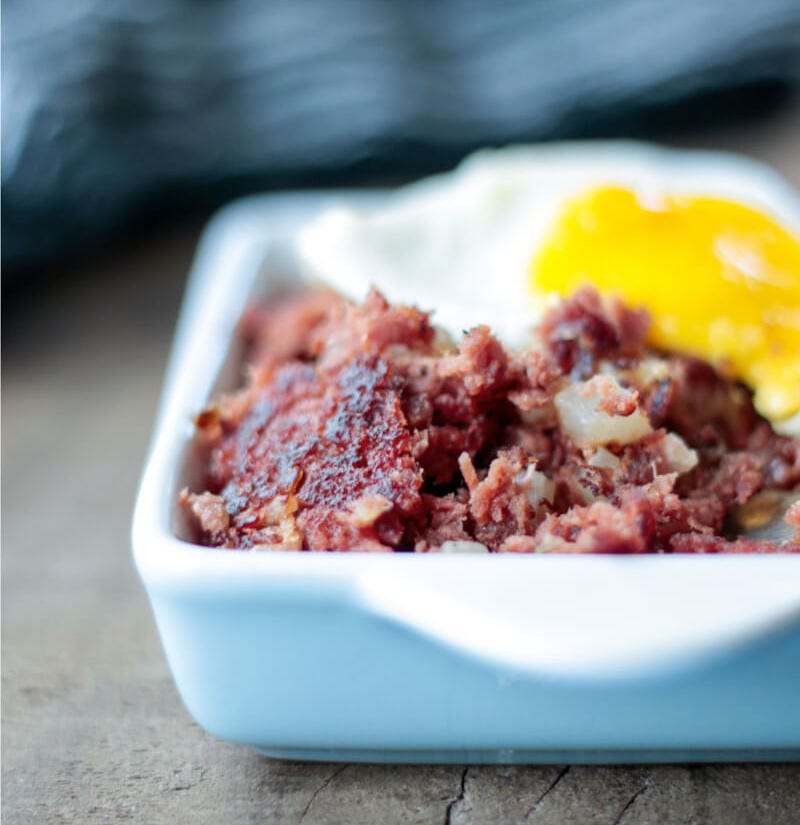 Pancakes are a breakfast staple, and just because you are following the keto diet doesn't mean you can't enjoy pancakes and satisfy your craving. To make keto pancakes, you need cream cheese, eggs, peanut butter, and almond flour. You can add the lemon zest and vanilla to enhance the flavor.
Keto Breakfast Cups
A perfect and healthy breakfast option to start your morning that is full of protein and flavorful. You can customize them with any toppings of your choice. Whisk eggs, black pepper, and salt in a large bowl and add any seasoning of your choice. If you have veggies, turkey, bacon or chicken, or any other leftover, simply chop them and add in a mixture. Pour mixture into the muffin tin and season with your favorite spices and herbs and bake them until golden brown.
Chocolate Keto Protein Shake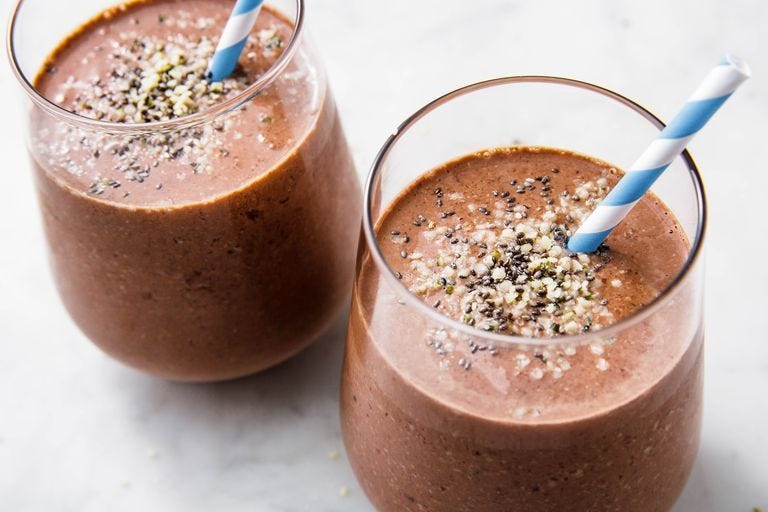 Give your morning a good start with this protein-packed drink that will keep you energized all morning. Combine almond milk, almond butter, unsweetened cocoa powder, vanilla extract in a blender and blend until smooth. To enhance the taste and increase its nutritional value, you can add chia seeds and hemp seeds.
Meat Bagel
Whether you are on a keto diet, paleo diet, or whole30 diet, try this easy-to-make and delicious recipe that is loaded with protein. You need ground pork, tomato sauce, garlic powder, black pepper, lettuce, avocado, onions, and paprika.
You can try these creative and yummy keto breakfast recipes:
        Strawberry Chocolate Keto Crepes 
        Fluffy Blueberry Pancakes
        Creamy Kale and Eggs
        Freezer Breakfast Pockets
        Berry Chia Pudding with Coconut Milk
        Keto McMuffin Sausage and Egg Breakfast Sandwich
        Black Forest Mocha Chia Seed Pudding
        Keto Dutch Baby
        Low Carb Keto Banana Nut Protein Pancakes
        Breakfast Chili
        Broccoli Cheese Breakfast Casserole
        Smoked Sausage Frittata Recipe with Spinach & Mushrooms
        Omelet Stuffed Peppers
        Keto Cloud Bread
        Jalapeño Popper Egg Cups
        Zucchini Egg Cups
      Brussels Sprouts Hash