A 3-Day Detox Diet Plan to Cleanse and Nourish Your Body
We live in a junk food era where staying healthy and well-nourished has now become a challenge for many. Highly processed foods and a sedentary lifestyle is gradually affecting our health. Eating high-fat, unhealthy foods can put an undue amount of stress on your liver. Fortunately, your body has already systems in place to eliminate harmful toxins and naturally cleanse your body. Your liver, kidneys, colon, and lungs play a key role in removing toxins through natural body processes. However, you can enhance the natural detoxification process by eating a healthy diet to support these organs to perform well and boost detoxification. A detox diet is one of the best diet plans that make it easier for you to choose healthier foods and reduce your intake of less nutritious, harmful foods. In fact, a detox meal plan is tailored to remove toxins from the body, improve your overall health and encourage weight loss.
Detox is all about cleansing and nourishing your body. It removes toxins and focuses on nourishing your body with essential nutrients to improve your overall health. When you are following a detox diet, you make healthier food choices and focus on vegetables, fruits, whole grains, and lean protein. Eating unprocessed foods will eventually lead to weight loss.
If you want to try a detox meal plan to naturally flush out toxins from the body and lose weight, here is a detailed guide that will help you understand why you should go on a detox diet.
Benefits of Following a Detox Diet Plan
A detox diet is a healthy way to keep your body clean and healthy. Following a detox diet plan is a clean eating approach to get the perfect body shape. It offers incredible health benefits, including:
· Promote digestion
· Improve blood pressure
· Lower bad cholesterol levels
· Lower the risk of developing diabetes
· Good for your cardiovascular health
· Improve sleep pattern
· Increase energy level
· Improve focus
· Good for skin, hair, and nails
You can make the most of these benefits by following a detox meal plan. But the question is how to start a detox diet and how a detox meal plan works.
How to Start a Detox Diet?
A detox diet will provide you with an opportunity to add nutritious and healthy foods to your diet to boost wellness. When it comes to detoxing and cleansing your body, it is advised to carefully observe your dietary habits and remove all the bad stuff from the diet.
Following these tips will help you get the best possible results.
Say No to Unhealthy Foods
When you follow a detox diet, cleaning up your diet is highly recommended. From cleaning I mean, eliminate alcohol, refined sugars, saturated fats, and other unhealthy food choices from your diet. Because eating oily, unhygienic foods will create too many toxins in your body that can overload your liver, resulting in fat accumulation.
Add More Fiber to Your Diet
Incorporating fiber into your diet is a healthy choice to keep your digestive system healthy and help you feel healthier and better. Eating fresh fruits, vegetables, legumes, and lean protein is a healthy approach to promote digestion and detoxification.
Stay Hydrated
When it comes to cleansing and detoxing your body, it is important to drink more water. Staying hydrated can help your organs to perform optimally, flush out toxins, and avoid water retention. Adding lemon juice to your water is an excellent way to enhance the function of kidneys and liver. Since lemon is packed with vital vitamins and minerals that can keep your mind and body fresh.
Make Time for Work Out
Your kidneys and liver are mainly responsible for eliminating waste from your body, but sometimes these organs can't perform well due to excess toxins. Working out is the best possible way to allow toxins to exit from your body. Brisk walking, jogging, running, cycling, aerobics, or performing any other type of cardiovascular exercise that induce sweating can boost your metabolism and cleanse your body.
Decrease Your Salt Intake
Eating too much salt is not good for your body as it can cause your body to retain excess fluid and prevent you from urinating, thus detoxifying. The ultimate goal of a detox diet is to prevent water retention because too much fluid in the body can cause bloating and other uncomfortable conditions. So, increase your water intake and decrease your salt intake for proper detoxification.
Avoid Sugar and Processed Foods
Consuming sugary and highly processed foods is not good for your health and is a leading cause of obesity, diabetes, heart diseases, and other chronic diseases. Eating unhealthy foods and drinking sugary beverages can make it difficult for your body to naturally detoxify itself. When you limit the intake of junk food and sugary drinks, your body will automatically cleanse the internal system.
Eat Antioxidant-rich Foods
Antioxidants can prevent cellular damage caused by excessive production of free radicals. Eating foods rich in antioxidants is a healthier approach to help your body to prevent cellular damage and lower your risk of developing a number of health issues such as heart diseases, liver problems, asthma, and certain types of cancer. Berries, vegetables, fruits, and nuts are a few excellent sources of powerful antioxidants that can positively impact detoxification.
Take Some Herbal Supplements
There are some herbs that are beneficial for cleansing and detoxing the liver and flush out toxins from the body. Fennel, dandelion, green tea, aniseed, marshmallow root, milk thistle, parsley, spirulina, chlorella, are a few famous herbs that can remove toxins from the blood and give you a natural digestive detox.
3 Day Detox Diet – How It Works?
There are 3-day, 7-day, and longer detoxification plans available to encourage weight loss, promote digestion, and improve overall wellbeing. All plans are focused on restricting your calorie intake and following healthy eating habits to make a positive impact on your overall health. A 3 day detox diet plan is tailored to cleanse your body by making healthier food choices that will help renew your energy and restore your body. The diet says goodbye to all the high-calorie foods and sugary drinks you consume.
Let's start the 3 day detox diet:
3 Day Detox Meal Plan
Day 1
Breakfast:
Lemon and mint water, Blueberry-Coconut Baked Steel-Cut Oatmeal, or egg white omelet with onions, garlic, and mushrooms
Midmorning Snack:
A bowl of fruits or Salt and Vinegar Kale Chips
Lunch:
Steamed collard greens with lemon miso tahini dressing, tuna salad or Kale Salad with Kabocha Squash
Evening Snack:
Green tea with Lemon Rosemary Flaxseed Crackers or coconut milk smoothie
Dinner:
Slow Cooker Carrot Turmeric Soup or Sweet Potato Fennel Salad or California Chicken, Veggie, Avocado, and Rice Bowls
Day 2
Breakfast:
Lemon and mint water, Vanilla Chia Pudding or a large bowl of fresh fruits with yogurt and flax seeds
Midmorning Snack:
Green smoothie or Vegetable Quinoa Bites
Lunch:
Turmeric Carrot Parsnip Soup with Cinnamon Croutons or Buffalo Shrimp Lettuce Wraps
Evening Snack:
Apple Oat Buckwheat Muffins or Maple-Roasted Chickpeas
Dinner:
Carrot Salad with Lemon Vinaigrette or Slow-Roasted Salmon with Fennel, Citrus, and Chiles
Day 3
Breakfast:
Lemon and mint water, Chia Seed Breakfast Bowl or Mediterranean Breakfast Tostadas
Midmorning Snack:
Golden Milk Turmeric Tea or Mango Coconut Granola or Cranberry Pistachio Energy Bites
Lunch:
Spinach-Stuffed Sweet Potato or Pomegranate Salad with Balsamic Honey Dressing
Evening Snack:
Vegetarian Brown Rice Sushi or Black Bean and Quinoa Veggie Burgers or Avocado Hummus
Dinner:
Brothy Poached Chicken with Mushrooms and Fresh Chile or Curried Yellow Split Pea Soup with Spiced Coconut
Why Should You Follow the 3 Day Detox Meal Plan?
The 3 day detox plan is exclusively designed in a way that it allows you to eat foods that are organic and nutrient-dense. Fruits, vegetables and other healthy foods included in this 3 day meal plan will surely help you remove the accumulated toxins from your body. It will eventually improve digestion, liver performance, skin, and hair health. As you will be drinking more water while following this diet, your bowel movements will be regularized. This healthy 3 day detox meal plan can also improve your brain function, reduce stress and improve focus.
What You Will Feel After 3 Day Detox Plan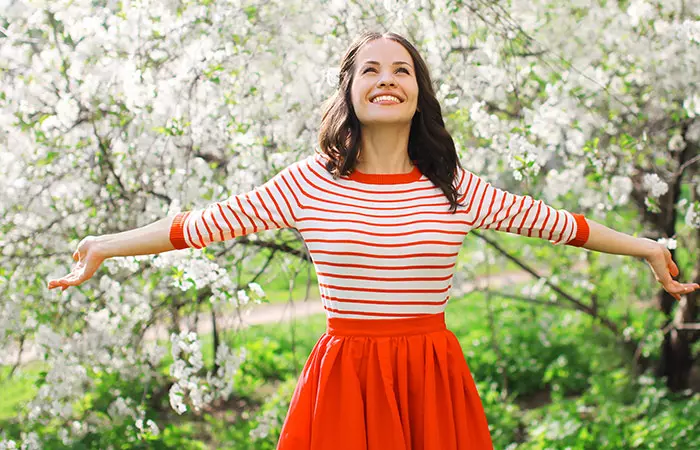 After doing a 3 day detox diet, you will feel rejuvenated and fresh. If detox is done properly, chances are your body will experience the following changes:
Improved Digestion
When your gut performs well, you will observe many positive changes in your body. After following a detox plan, you will likely notice an improvement in gastric problems, such as bloating and constipation.
Boost Liver Health
By following a detox diet plan, you are actually giving your liver a chance to effectively turn toxins into substances that can be easily eliminated. The detox process will eventually burn more fats in the body.
Brighter Skin and Healthier Nails
Once your body starts eliminating toxins from the body, the tone and color of your skin will start improving. You will see a clear difference, no acne, no oil, but clearer skin, healthier nails, and hair.
Improvement in Mental Clarity
Your brain will also observe a number of improvements after following a detox meal plan. You will start feeling clearer and find improvement in mental clarity, memory, concentration, focus.
Improvement in Sleep
Eliminating unhealthy foods from your diet and following a clean eating diet can also improve your mood, energy levels, and sleep pattern.
Thinking of Following a 3 Day Detox Diet Plan?
If you are all set for this healthy 3 day detox meal plan, follow this guide to flush toxins from your body. Give your body a rest from unhygienic foods and make a detox meal plan part of your daily routine. So, keep your liver healthy with this 3 day detox meal plan, look amazing, feel better and restore your energy.